Hey Everyone,
Thanks to everyone who came out to the 100 player events this past weekend. We learned a lot about where our bottlenecks are which will help us improve the game stability across the board.
Another thank you to everyone who voted on our
Trello Roadmap
. Since our launch we've been hard at work on a few things that will be coming in the next couple weeks.
Maps
We've hired additional environment artists, so the pace of our map releases will increase substantially in the coming months.
The next map will be the Siege of Bastogne, dow_foy. Foy will be a detonation map but we plan to support Search and Destroy in the near future as well.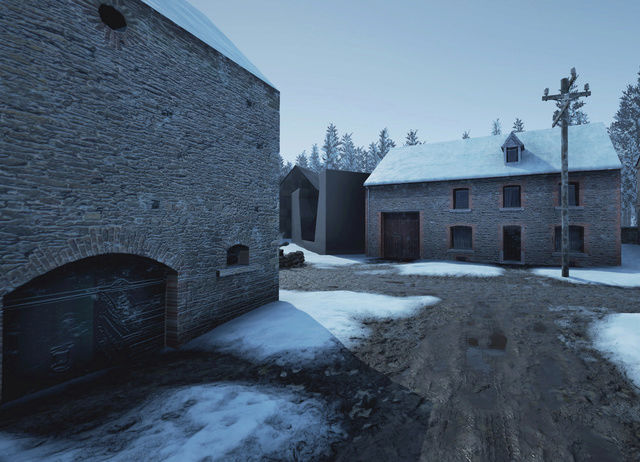 We've had great support from the competitive community, and after dow_foy we will be setting our sights on a batch of competitive minded maps. We've been working with several veteran competitive mappers to make sure that Days of War has a respectable lineup of official competitive maps. These maps will have extra attention to visibility, and more defined 3 lane layouts.
We've received a ton of requests for the map editor and we cannot wait to see the things that come out of it. We cannot give an exact date for the map editor yet, but this is very much in development right now. We're currently building in the interfaces both in game and in UE4 to make it easy to cook, upload and opt-in to custom maps on the server and client. Custom map distribution will initially be through the Steam Workshop but we are looking into server hosted custom content for the future.
Player Movement and Gunplay
First priority here is to increase the fluidity, and remove some of the artificial blockers that exist due to limitations in our current weapon code. This means giving the ability to cancel reloads, improving the ADS animation transitions, opening up the possibility for things like gun butting and firing during transitions.
Second priority is to improve the player animations for locomotion to be more in line for our style of FPS game. We will be changing player stance and smoothing transitions when moving and changing directions and speeds.
Final priority here is to remove some of the sluggishness when peeking corners to encourage more advancement over sitting and holding angles.
Stats
We want to get an initial version of our round end screen in to report basic match stats and MVPs. This will be the first step towards global stat tracking and progression.
AntiCheat
We will be implementing EasyAntiCheat to add an additional layer of cheat protections to make life easier for our Server Administrators, and the game more enjoyable for everyone else.
As a reminder, this isn't a complete list of all the things we are working on but rather a list of our top priorities.